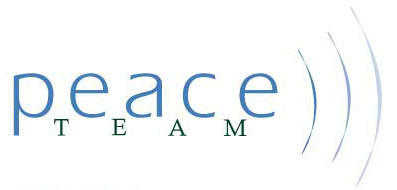 What can I do?
A new peace consciousness, as outlined in Eileen Caddy's speech, is the way to create change in the world.
It is also essential to live by your beliefs. Therefore it is appropriate to work for peace. This is not the same as being "anti-war". "Pro peace" has a positive connotation, whereas "anti-war" is negative. War is created by negative energy, so we want positivity. We need to act positively.
So what can we do?
Firstly sign on this website. By signing you will have committed youself, your heart, to making a change to a peace conciousness.
Let everyone in your address book know about this web site to give them the chance to effect change and join the peace team.
Have a peace meal! Invite over your friends who do not have access to the Internet. Share a meal, and introduce them to this web site and the 'peace team'.
Make your views known to the people who have clout in deciding your country's politics.
Send letters to your local paper or politicians.
Join a peace group. See some listed below.
Most importantly, LIVE THE PEACE AND HARMONY WE ALL DESIRE.